Entrepreneur, philanthropist, patron of creativity. Environmentalist and visionary. Family man. Friend. Predrag Bata Ristanović.
Successful businessman, co-owner, and director of Publikum Printing and Publishing house, Bata Ristanović is remembered as a man who provided his time, wisdom, and Publikum resources to educate young professionals and spread positive ideas among countless creatives. He was an advocate for environmental protection and a philanthropist who supported arts and culture in Belgrade and Serbia. Everything he achieved in his life was done his signature way – with generosity, calmness, and modesty.
The National Museum in Belgrade, 2007. The launch of the Publikum Calendar "Guide for Living". Photo: Dragan Kujundžić
Publikum Printing and Publishing house
In the early 1990s, Bata Ristanović, the Director of Publikum began to raise the bar of quality printing in Serbia. He always strived to achieve the highest standards in life and work. Producing cutting edge and boundary-pushing projects, Publikum Printing took the spotlight as a place where quality and innovation unite. The company crafted a plethora of perfectly printed publications for Serbian and international clients alike. As a businessman Bata possessed a distinctive trait –throughout his career he remained a warm man, an empath who nourished a humanistic approach in both personal and work interactions.
Innovation in branding strategies
The director of Publikum, Bata Ristanović embraced innovative branding strategies. The signature Publikum Calendar annual project (1993–2008) provided Publikum a means of communication with Serbian and global audiences. Publikum Calendar was a unique, innovative corporate branding project that benefited and served the creative community as well. On its pages, artists had space to express themselves, display works, and share their messages. Over fifteen years works by more than a hundred Serbian and internationally renowned artists, designers, photographers, and multidisciplinary creatives were published. With this project, Publikum contributed to the exchange of art and ideas between Serbia and the world.
Art Philanthropist
Over the course of 25 years, Bata Ristanović supported numerous local Serbian creatives, cultural projects, and progressive ideas. For a multitude of talented artists, Publikum printed high-end catalogs and books, the works of which currently adorn the Publikum Collection. Mr. Ristanović understood words that touch the spirit and where the source of beauty lies. He saw them in people and in the works of blossoming and emerging artists, curators, and writers.
Love Of Nature And Conservation Efforts
While a composed and collected businessman, Bata was also a devoted admirer of nature. He always made time to hike, fish, and sail the waters of Serbia and Mediterraneans, and explore distant cultures around the world. His deep understanding of environmental preservation led him to become one of the founders and long-time president of the Foundation for the Preservation of Serbian Birds of Prey that he supported both logistically and financially. Enchanted by the spectacle of a Condor's flight he saw in the Gradac River Canyon, Bata established and sponsored an annual bird-themed photography competition and printing of an awarded works calendar.
About
Bata Ristanović
The making of Publikum Calendar 2005 "KW vs Serbia" at the documentary film set. Photo: Djordje Milekić
When I met Bata Ristanović, I realized that I had known him all my life, because I had always hoped that there was someone like him.
Bata, with his expertise in printing technology, had a subtle approach to working with people. He educated all the clients who had serious projects in his print mill. To me, a young designer, that process was stressful at first. But, when he communicated with all of us, Bata was like an anesthetic, reducing our anxieties. With his polite voice accompanied by his smile, he profoundly conveyed the trades of the craft. 
Bata deeply influenced us young designers and photographers who collaborated with him on the Publikum Calendar. He taught us the new technologies of the industry that were adopted and used by Publikum, ahead of the curve.
As the publisher, financier, or sponsor of the project, Bata gave the artist incredible freedom. He supported even the most outrageous visions, which he might not have entirely perceived at that moment.
Still, he was persistent that a creative person would come up with an authentic and culturally relevant idea and bring it to fruition.
The experience of working with Bata was surreal, especially in the business environment of offset printing. He was a Renaissance man who fell from the sky and into the world of materialism, consumerism, and everything the print industry is founded on.
From the very first moment I spoke to Bata, I saw a man who was on a meta-level. In his presence, one had the feeling that everything was in control—or that nothing was in control, and that all surrendered to good forces and vibrations of the Universe.
That sense of giving in to the flow of life energy is something I experienced for the first time in my life with Bata. He had a very successful company with his partner Dragan Janković, but what always came first in Publikum was the care for the fluidity of energy within, and in second place for profit. I have never seen or met such a person in my entire life.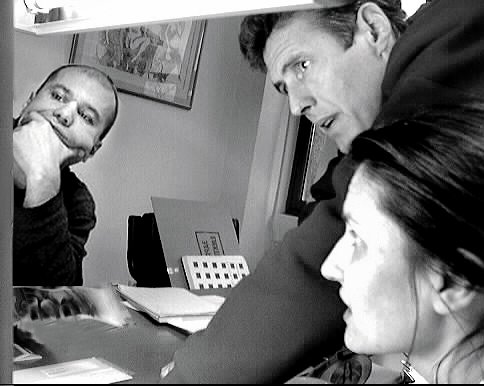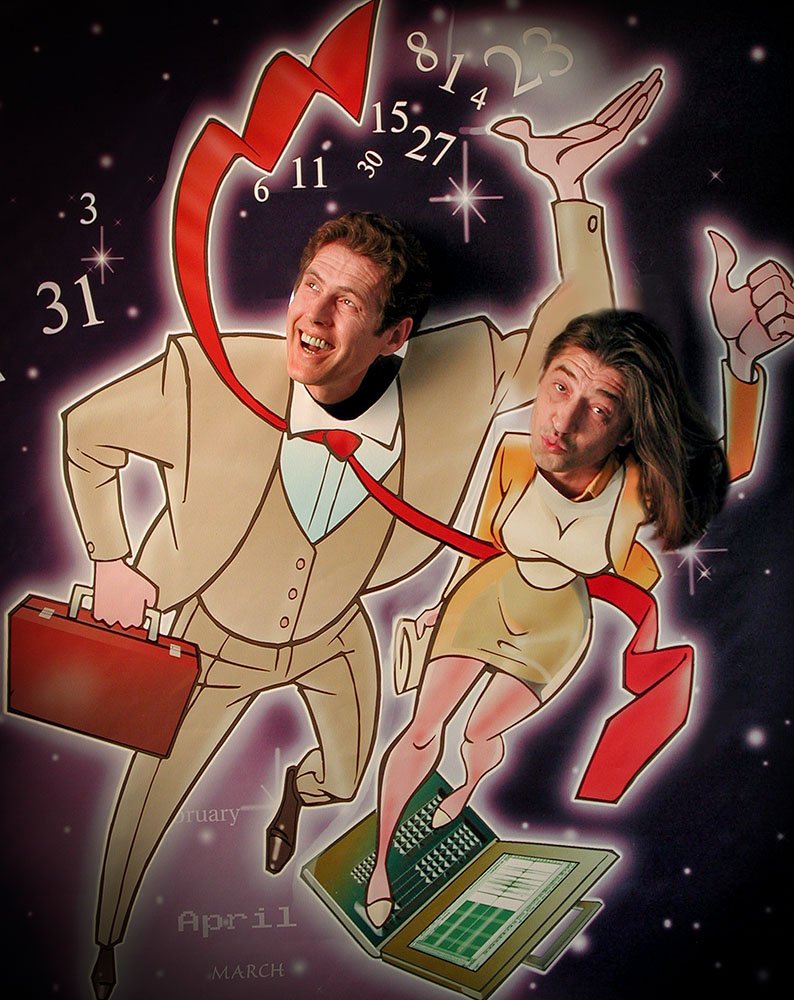 In 2002 while preparing for the printing of my first photo monograph, "Serbia, Life, and Customs," which I designed and financed myself, I came to Publikum and met with Bata for the first time. He quickly made a strong impression on me with his sincerity and desire to help me in every way possible. 
Back then I knew almost everything about photography; however, print prepress was something completely different, and I was almost entirely ignorant about it. Bata always listened to me patiently, and, like a father, advised me on how to proceed in solving challenges of the effects I wanted to achieve in my book. I received a profound education, and I am immensely grateful to him for that.
The memories we cherish are the manifestation of intangible energy that exists between people. It occurs in positive encounters and allows us to realize who we are, what we are, and where we are. That connection is a testimonial of those who have left the evidence of doing good. They were the guarantors of culture, quality, and positive human interactions.
Dearest Mr. Bata,
Thank you for your hospitality. We had a fantastic time in Serbia. We were treated like kings, although we're just two regular guys from New York City.  Hvala, Hvala, Hvala! 
While we were in Belgrade for 12 days, there was all this craziness and intensity of interactions we had. But every time we met with Bata, we felt he was relaxed and yet in control. We pictured him if everything would go down to drain, he would stay calm, levitating above the whole situation, almost like a Buddha. He was interested in what we were doing, but he would not say to us this is right or wrong.
Every team that had Bata on had a pretty easy undertaking because having Bata on the team was like having a locomotive. He was an engine that did not grumble about the problems it overcame as he did not want to waste anyone's time on it. He was one of those people who did not gossip and did not brag.
Although he had a big collection, I do not think, for example, that he was crazy about collecting paintings, but he did help to print a huge number of artist books in his printing press. Bata often traveled to the Far East, where he learned a great deal from Indian philosophy about helping others, about charity, and about doing good. He was a benefactor and a philanthropist.
That personal quality, that enthusiasm, that simplicity—that's a life philosophy in essence.
Bata was an artist deep in the heart, and everything that had to do with printing and his company Publikum stood out. He was very fond of things that were extraordinary.  
There was something light and relaxing about him, but as they say beneath the calm waters a hundred devils sprang out. I am sure there were problems and obstacles in his work like with any complex business, but he never made any drama out of it. In his mind, things were simply the way they were. 
He was always interested in stuff that seemingly did not have anything to do with our everyday lives. I remember it could have been 1996 or 1997, a troubled period (in Serbia), a terrible year, cold winter. I heard someone ringing at our door. I opened, and I saw Bata, standing in the dark, and he said, "Hey, I just came back from the Himalayas."
Publikum was one of the few printing mills that put a lot of effort into training its people who operated the print press machines to master the skills of artwork reproduction in hi-quality print. Bata's interest in art collecting and support of the art scene indirectly served the business goals.
Modesty and serenity were signature trades of Bata's personality. In my mind, I saw him almost like a levitating zen basketball player because he was so tall. He was a man who continuously enriched himself through meaningful interactions with people.
I lost my friend for traveling. For going to concerts. For skiing. For New Year's parties. For having meals in restaurants. For holidays. For listening to music. For cooking. For sailing on the Sava and Danube, on the sea… For wintering. For enjoying all that is beautiful. For calming the fire. For visiting exhibitions. For his full and warm smile. For real friendship….
Working with the late Bata Ristanovic has been a sheer pleasure and a creative challenge. I recall the first time I visited Publikum in 2013 and was invited to his office, surrounded by beautiful artworks and books. We got along well and connected because of a mutual passion for quality and originality. At that time, I had just finished my first book on Dutch architecture and history and it was about to be published by MarkMedia & Art, a company that I co-own. I was new in the business and Bata guided me with sincerity. He shared his wealth of knowledge on printing books and advised me in the many choices I had to make. Bata took me seriously as a novice publisher. 
Over the years, I have made three different Limited Editions of my books, with a porcelain tile as cover. It's a pity Bata never saw the latest one, a high-end edition of 'Secrets of a Master Painter', with a cover made of 1 kg of 18 and 24 carats of gold and pearls, as an artistic rendition of the famous masterpiece 'Girl with a Pearl Earring'. I think he would have been proud of my endeavor and my growth. 
What I learned about the printing business I mainly learned from Bata.  I cherish the memories of such a warm and modest person as Bata was and miss him. He has my enduring respect. 
The Griffon Vulture is the largest bird in Serbia. Back in the 1990s, it was an endangered species in the region. With the support of his friends, Bata made it possible for us to organize the Birds of Prey Rescue Fund of Serbia. He was also the first longtime president of our organization and the sponsor of many actions. He had that special intuition with people—he helped us resolve misunderstandings and cooperate with locals living in the areas of bird habitats.
Bata was a man who loved life, and everything brought him happiness. While witnessing something being created, he enjoyed every bit of it, but never lost a clear understanding of reality. That modesty he had was not a matter of character but of nature. And modesty is a trait owned by very few people.
In 1994, during the first wave of the war in Yugoslavia, someone from abroad wanted to interview local artists. I remember their surprise when we pulled out and presented a Publikum calendar copy as material proof of a very lively art scene that thrived even during such harsh conditions in Belgrade.